Panelist Spotlight
Anne Steptoe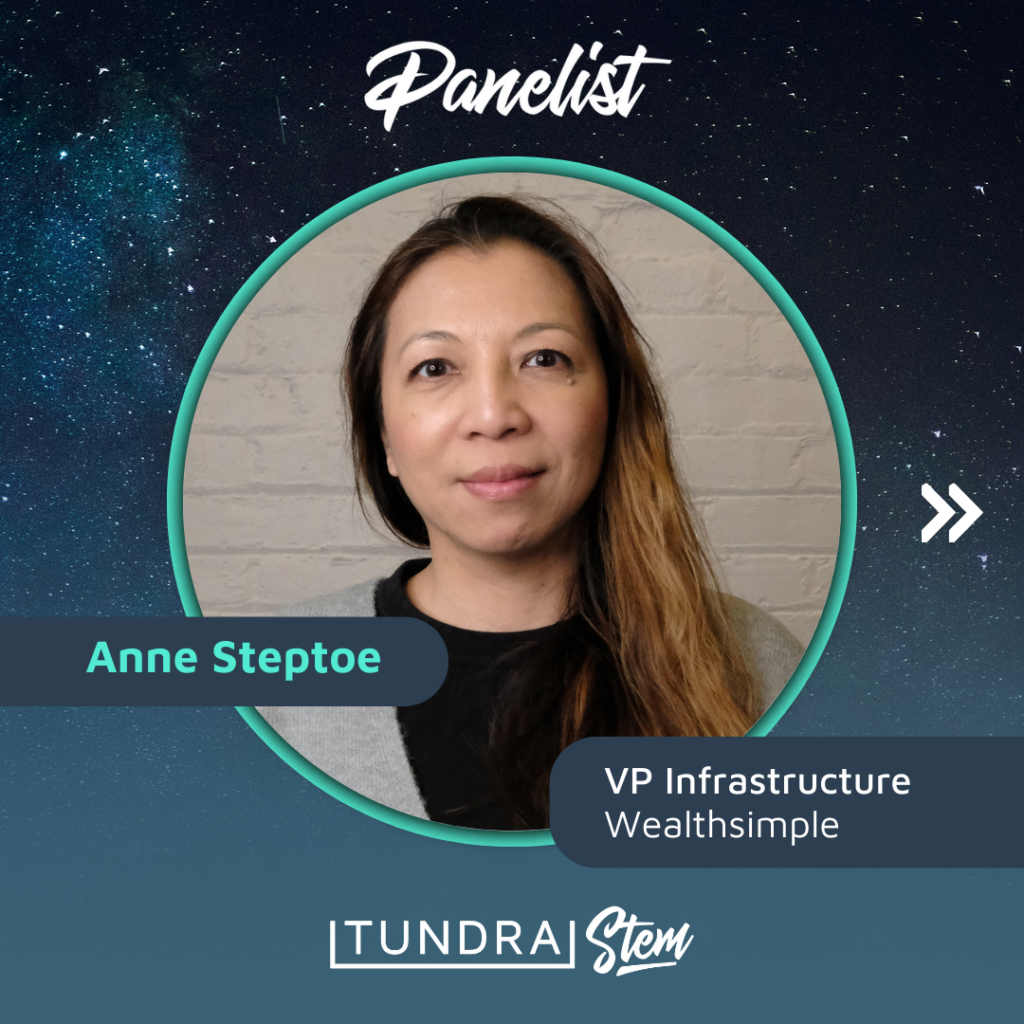 Anne's story begins with her immigrating to Canada from the Philippines at a young age. Initially, she set her sights on a career in medicine.
After completing her studies, she discovered that being a doctor wasn't her true calling, and it was during this period that her interest in technology ignited, leading her to enroll in an IT Bootcamp. Here, she found her passion for Java, which marked the beginning of her exciting career in the tech industry.
What sets her apart is a fearless approach to learning, even without a conventional computer science background.
Her key to success?
She surrounded herself with bright minds who provided guidance and mentorship along her path.
Early in her career, Anne identified areas for improvement in work environments and resource allocation for her team. Determined to make a positive change, she embraced a leadership role.
Anne's message to high school students:
Embrace risk and understand that a career is not a one-size-fits-all journey. When you're in a rut, acknowledge your feelings and have confidence in your abilities. If you're the only woman in the room, be resilient, and confident, and speak up with your ideas.

Anne Steptoe, Panelist and VP of Infrastrucure at Wealthsimple
Anne is deeply committed to mentoring and supporting underrepresented individuals in the tech industry and actively participates in initiatives like "Accelerate Her Future," focusing on empowering and mentoring BIPOC women of all ages.
We're inspired by Anne's journey of resilience, adaptability, and the pursuit of one's true passion. Don't miss the opportunity to hear Anne speak on the Launchpad Panel on Thursday, November 9, and get the chance to be mentored by her during the Toronto event!
Join us and embark on your journey of self-discovery and success.
RSVP to secure your spot in Toronto, Montreal, Vancouver, or Chicago!